Drive OpEx savings via energy efficiency and need-based maintenance
EDCS - Predictive access
EDCS - Predictive access
ABB Ability Electrical Distribution Control System is the innovative cloud-computing platform that monitors, optimizes, controls and predicts the condition of electrical distribution systems. Predictive access to ABB Ability Electrical Distribution Control System services and features provides you with the capability to: - Monitor - Optimize - Predict
Monitor
Discover plant performance, supervise the electrical system and allocate costs.
Optimize
Analyze the relevant information, improve the use of your assets and take the right business decision.
Predict
Supervise the system health conditions and predict next maintenance actions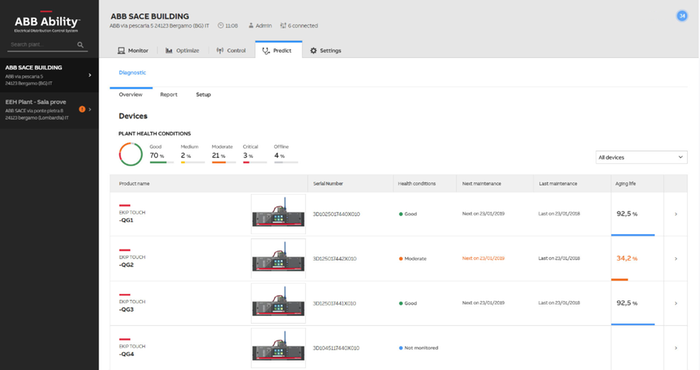 Control
Remotely implement an effective power management strategy to simply achieve energy savings.
Editions & Package (4)
Add-ons (10)
Without add-on, the editions are to be intended as subscriptions valid for: one EDCS plant, with a maximum of 15 different users access, up to 2 years historical data visualization